Floating Points : 2023

Cover artwork and cassette packaging for Fool Parsley's single titled 'Floating Points'. Mixed media digital collage.
inhale / exhale : 2022
Cover artwork for Hugh Hardie's inhale / exhale release with Hospital Records. Mixed media digital collage.
Echo Forms : 2021
Pieces exploring a combination of 3D modelling, texturing and sound wave image manipulation.
Using audio-editing software, images can be converted into soundwaves. An image can then be manipulated using conventional audio editing techniques to produce novel and often unpredictable effects.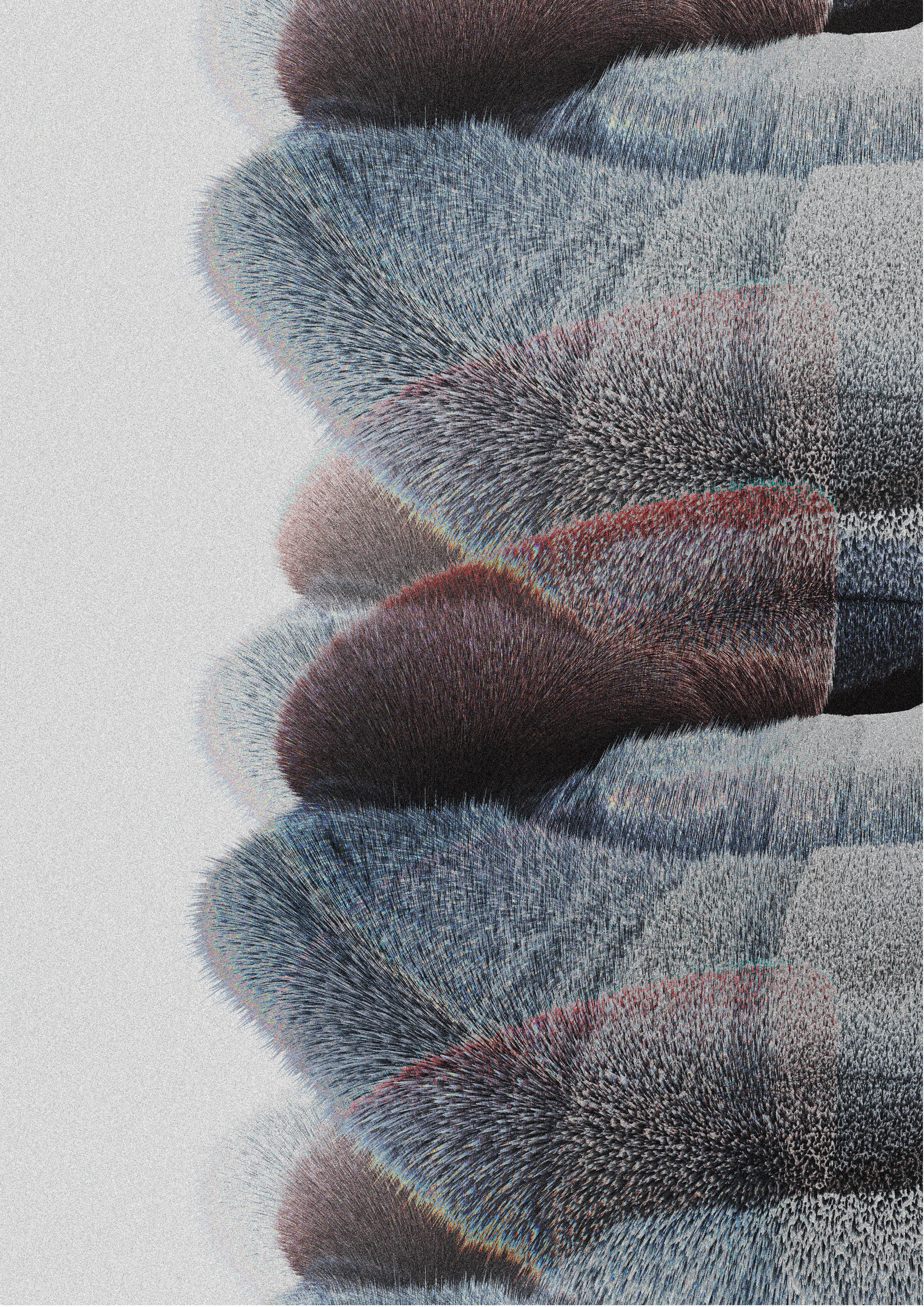 Iteration with

Sam Williamson

: 2020
A series of three posters in collaboration with Sam Williamson, a graphic designer based in London. Images were produced for Sam to interpret and formulate layouts.
The graphics were generated through old CRT TVs and feedback loops, creating levels of grain and distortion throughout the process.
Imagery : Louis Bartlett
Layout & Type : Sam Williamson
Grain : 2021
Early exploration in combining audio editing techniques with photography. The transition between file formats creates unexpected organic grain and depth.
Posters : 2020 - Ongoing
An ongoing series of experimental graphic posters used as vehicles to test new ideas, experimental graphical techniques and processes for image production.